Thank you for your generosity!
Many Emily Griffith Technical College programs benefit from gifts of supplies, materials, and vehicle donations.
Your gift helps our students gain hands-on skills to excel in their new career.
In-Kind & Vehicle Donation Process
Please complete the form below.

An Emily Griffith representative will contact you to confirm your donation details and arrange for delivery if we are able to accept your item(s). Please note: Emily Griffith Foundation will not be responsible for the pick-up or delivery of any vehicle donations.

You will receive a tax receipt from Emily Griffith Foundation once your donation is received and processed. For vehicle donations, you will also receive a form 1098c.
Please note: Due to capacity and space limitations, and other restraints, we are not able to accept all in-kind donations. We thank you for your respect and understanding of this policy.
In-Kind & Vehicle Donation FORM
Contributing to the work of Emily Griffith is neither an act of charity nor a leap of faith.
For every $1 invested in EGTC, there is a $10 annual benefit for the local economy.
100% of EGTC students benefit from our support and graduate without student loan debt.
84% of EGTC graduates gain employment, one of the highest job placement rates in the state.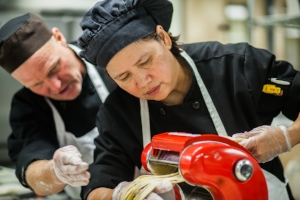 Your support has a large impact.
Your gift to Emily Griffith is a proven investment.